Financial Document Destruction

It is vital that your financial institution properly destroys confidential and personal information properly. Failure to adhere to the numerous rules and regulations in place can result in fines and other penalties for your financial intuition. Learn More about how TITAN can assist you with proper documentation and Employee Training.
Financial Services Compliant Document Destruction
Financial institutions face some of the most stringent rules and regulations regarding shredding and destroying records and documents. Compliance is vital; the consequences for violating these rules are considerable. TITAN Mobile Shredding can help your financial institution by efficiently shredding all your outdated records and documents while keeping you in full compliance.
As the area's first NAID AAA Certified Mobile Document Destruction Company, uses its vast knowledge of the financial sector to safeguard your financial records, shredding them according to the many regulations that are currently in place. Our efficient and secure on-site shredding adheres to all of the following legislation:
• FACTA – The Fair and Accurate Credit Transaction Act, including the Red Flags Rule
• The FTC Disposal Rule
• Gramm-Leach-Bliley (GLB)
• US Patriot Act
• Federal Trade Commission Act
• Sarbanes Oxley Act
• Electronic Espionage Act
• US Safe Harbor Act
• Identity Theft Penalty Enhancement Act
• Clearing for the 21st Century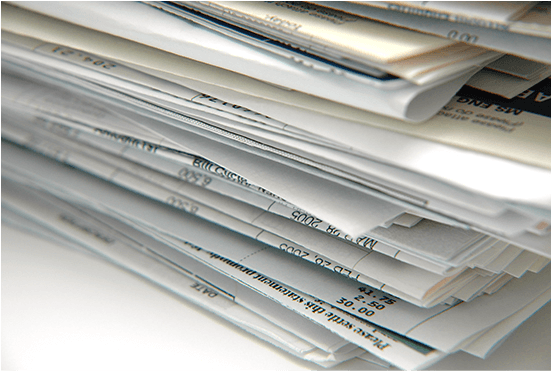 TITAN's financial document destruction services protect your corporate identify and protect your clients' privacy as well. We work closely with banks, credit unions, mortgage companies, insurance companies, title companies, brokers, lending and credit institutions of all types, in Pennsylvania and New Jersey. When you work with TITAN Shredding you are guaranteed:
• Prevention of security breeches.
• Prevention of identity theft.
• Complete compliance with all forms of legislation.
• Reduced labor, equipment, maintenance and disposal costs.
Financial Document Destruction: Safe, Secure, Compliant
TITAN provides financial institutions convenient shredding services – One-Time Purges and Routine Service for documents and media and hard drive destruction for electronic records. This means your specific needs are met in a cost-effective and efficient manner and 100% of destroyed material is recycled. Let TITAN keep you in full compliance!
Call TITAN Shredding to discuss your financial shredding needs, and feel confident knowing that your confidential records will be 100% shredded and recycled. We serve the entire Philadelphia, PA area and most of New Jersey.

Professionalism, Quality, Responsiveness, Value
I hired Titan Mobile Shredding to shred about 15 boxes of documents for my business. They were very easy to work with and highly professional. I thought the price they charged was very fair and I would absolutely hire them again in the future.
Financial Firm - Buckingham, PA We are NAID AAA Certified Since 2007​
This certification is recognized by regulatory organizations as the premier standard for integrity, security and compliance.
Contact TITAN For Your Quote Today