Discover what thousands of businesses and homeowners throughout Lehigh County have already experienced: the confidence and peace of mind that comes from having confidential documents protected by professional document shredding services. Since 2005, TITAN Mobile Shredding has been Allentown's source for reliable, affordable paper shredding services.
Protect Your Privacy With Document Shredding
Paper shredding services like TITAN are about much more than just clearing out a cluttered back room. When a document contains personally identifiable information (PII) like a name or address, it holds the key to accessing private accounts or information in the hands of a skilled scam artist. Document shredding actively protects your privacy by eliminating the chance that the information could ever be recovered by someone else after it's been discarded.
Throwing documents away in the open-air recycling bin or the public dump doesn't provide any manner of protection for the information they contain, as once they're out of your sight, they could be recovered by any passers-by. Failing to protect your own information puts you at risk of identity theft, but if the information belongs to your clients or your business, the consequences could include liability fines, a loss of reputation, and possible legal action.
Shredding Services Tailored to Your Home or Office
No two customers have precisely the same shredding needs, and that's expected: every home and office is different, which is why TITAN has designed a variety of document destruction services to specifically address your shredding requirements. You'll never have to pay for more than what you need, you won't be locked into a long-term contract you don't want, and you'll receive the same exceptional service we're known for, each and every time.
Allentown's Ticket to Easy Compliance
No matter what industry your business operates within, TITAN's document and product shredding services make it easy for you to achieve and maintain compliance with regulations like HIPAA, FACTA, and GLBA. We've designed our shredding process to cater to the complete confidentiality and safety of your documents throughout every step of destruction. After you call to schedule your shredding service in Allentown, all you'll have to do is gather the documents you want to be destroyed. TITAN will look after everything else, including the provision of a Certificate of Destruction to attest that your papers were destroyed by a professional paper shredding provider.
Are you ready to protect the information coming out of your business or home in Allentown? Document shredding services from TITAN put money back into your pocket that you can use on what really matters, instead of spending it trying to put together your own shredding system from scratch. 
We've already put in the hard work and the training time to offer you professional shredding services. In fact, we're AAA Certified by the National Association of Document Destruction, which means our shredding process has met or exceeded the highest standards for proper paper protection.
If you're ready to get shredding and make the change to TITAN today, give us a call at (866) 848-2699. You can also request a free quote online.
Our NAID AAA Certified Service in Allentown, PA Includes:

Document Security Analysis provided at no charge.

Locked collection containers are provided at no cost.

Service Calendar provided – so you will always know when your next service is!

Service frequency to meet your needs: Weekly, Bi-Weekly, Monthly or Bi-Monthly.

We bring a shred truck directly to your office for secure on-site destruction.

Our Data Destruction Specialists transport the containers or bags to the truck.
Other Shredding Services We Offer in Allentown, PA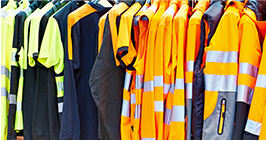 Certified Product Destruction
We address the secure product destruction needs of a wide, multi-industry client base.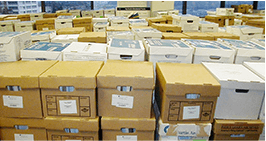 We securely destroy your confidential information. This can be done once or annually.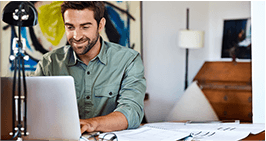 We will assist you with securely destroying your unwanted confidential records.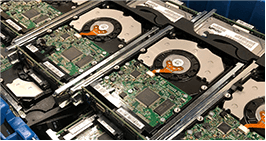 Our specialized equipment securely shreds your hard drives, either on-site or at our secure facility. We are NAID AAA Certified Since 2007​
This certification is recognized by regulatory organizations as the premier standard for integrity, security and compliance.
Contact TITAN For Your Quote Today