Document Shredding Services

It's time to learn what thousands of your Narbirth and Wynnewood neighbours and friends already know: the peace of mind that comes from knowing your confidential papers have been permanently protected through secure document shredding. TITAN Mobile Shredding, founded in 2005, has quickly become Bala Cynwyd's go-to supplier for inexpensive and dependable document shredding services.
Document Shredding: The Professional Way to Protect Privacy
Your information is one of the most valuable assets you'll ever own, so why would you ever dump it in a garbage can or let it flutter off down the street? Document shredding does so much more than clear out a storage room; it permanently protects the personally identifiable information (PII) of you, your household, and your clients. For a skilled scam artist, just a name and an address is enough to begin causing trouble, and they can find that on a piece of junk mail. Imagine the harm they could do with a payroll stub or an educational report. Throwing documents into the public trash is taking a risk. Once they're out of your sight and your control, they could be retrieved - and misused - by anyone who happens to come across them. A document shredding service completely eliminates that chance. For you and your family, that means a reduced chance of identity theft, which can cost thousands of dollars and months of time to undo. For your business, it translates into a fast-track to compliance with the latest privacy regulations, protecting you from legal action, liability fines, and loss of reputation.
Compliance Made Easy for Your Bala Cynwyd Business
From financial management to healthcare services, most industries have a set of state and federal privacy protection laws that they must adhere to. TITAN Mobile Shredding's document and product shredding services allow you to easily and effortlessly achieve compliance with regulations like HIPAA, FACTA, and GLBA, and with no more effort on your end than making a single phone call. Our secure shredding process has been designed to ensure the complete confidentiality of every piece of paper, every step of the way.
Once your paper shredding service in Bala Cynwyd has been scheduled, the only thing you need to do is collect the documents you want to have professionally destroyed. The team at TITAN Mobile Shredding will look after the rest. After your shredding is complete, we'll provide you with a Certificate of Destruction, so you can prove that your papers were taken care of by a professional document shredding provider.
Our NAID AAA Certified Service in Bala Cynwyd, PA Includes:

Document Security Analysis provided at no charge.

Locked collection containers are provided at no cost.

Service Calendar provided – so you will always know when your next service is!

Service frequency to meet your needs: Weekly, Bi-Weekly, Monthly or Bi-Monthly.

We bring a shred truck directly to your office for secure on-site destruction.

Our Data Destruction Specialists transport the containers or bags to the truck.
Secure Shredding Service for both Home or Office
At TITAN Mobile Shredding, we understand that our customers have different shredding needs. No two homes or offices produce exactly the same quantity of documents, which is why we've designed our document shredding services to be flexible and targeted enough to specifically serve your unique shredding requirements. These specialized services work by making sure you never pay for more shredding than you actually need, and you won't be locked into a long-term contract you don't want. Plus, with each one, you'll enjoy TITAN's exceptional customer service at each and every shredding appointment.
Other Shredding Services We Offer in Bala Cynwyd, PA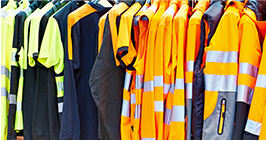 Certified Product Destruction
We address the secure product destruction needs of a wide, multi-industry client base.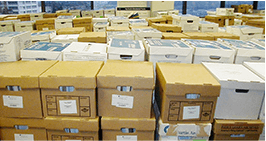 We securely destroy your confidential information. This can be done once or annually.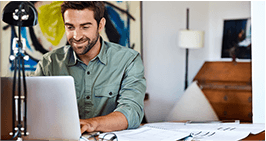 We will assist you with securely destroying your unwanted confidential records.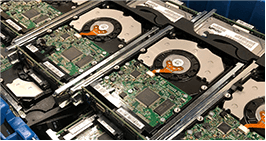 Our specialized equipment securely shreds your hard drives, either on-site or at our secure facility.
It's Time to Shred With TITAN
Document shredding in Bala Cynwyd is easier and more accessible than you ever imagined. Put money back into your pocket and protect the information from your home or business with secure paper shredding. Your confidential documents will be permanently safe, and you'll have more time and money to spend on what's really important.
Working for you since 2005, TITAN Mobile Shredding has put in the time and effort to make sure our document shredding process is robust enough to meet the requirements of all known data privacy laws, and we've got NAID AAA Certification to prove it. That means that when you call TITAN, you can do so with complete confidence that we'll handle your information as carefully as if it were our own.
Are you ready to get serious about your document security? Call TITAN today at (866) 848-2699. You can also request a free quote online. We are NAID AAA Certified Since 2007​
This certification is recognized by regulatory organizations as the premier standard for integrity, security and compliance.
Contact TITAN For Your Quote Today