Are you a business or resident in Coatesville, PA looking for a reliable and secure paper shredding service? Look no further, TITAN has been providing paper shredding services to Montgomery County in Pennsylvania since 2005! Our premier paper shredding service is designed to cater to all your document destruction needs while ensuring the utmost security and confidentiality of your sensitive information.
Helping Pennsylvania Become Legally Compliant
In our continuous effort to provide top-notch services and support, TITAN is proud to announce that we are now the first authorized distributor of the NAID AAA Compliance Toolkit in the area! With this accreditation, we are well-equipped with the essential tools and expertise to help businesses in Pennsylvania develop and implement a robust data protection program, significantly reducing their risk of facing lawsuits or fines.
The NAID AAA Compliance Toolkit is an invaluable resource designed to assist organizations in achieving and maintaining compliance with stringent data protection regulations. It offers comprehensive guidelines, best practices, and customizable templates that can be tailored to the specific needs of your business, ensuring that your document destruction and information management processes adhere to the highest industry standards.
By partnering with us, you can leverage our extensive knowledge and experience in the field of data protection and secure document destruction. Our team of professionals is dedicated to guiding you through every step of the compliance journey, from conducting a thorough risk assessment to implementing effective security measures and monitoring ongoing compliance efforts.
Our NAID AAA Certified Service in Coatesville, PA Includes:

Document Security Analysis provided at no charge.

Locked collection containers are provided at no cost.

Service Calendar provided – so you will always know when your next service is!

Service frequency to meet your needs: Weekly, Bi-Weekly, Monthly or Bi-Monthly.

We bring a shred truck directly to your office for secure on-site destruction.

Our Data Destruction Specialists transport the containers or bags to the truck.
Other Shredding Services We Offer in Coatesville, PA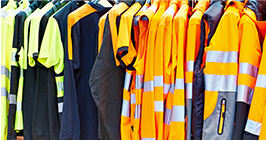 Certified Product Destruction
We address the secure product destruction needs of a wide, multi-industry client base.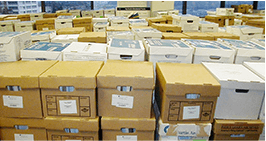 We securely destroy your confidential information. This can be done once or annually.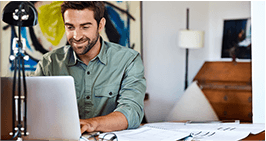 We will assist you with securely destroying your unwanted confidential records.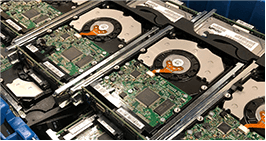 Our specialized equipment securely shreds your hard drives, either on-site or at our secure facility. We are NAID AAA Certified Since 2007​
This certification is recognized by regulatory organizations as the premier standard for integrity, security and compliance.
Contact TITAN For Your Quote Today