By choosing TITAN Mobile Shredding, residents of Downingtown can rest assured that their personal information is safely destroyed. Businesses and homes of all sizes can use our shredding services to safeguard sensitive information safely and securely. To ensure that they receive the best possible shredding service from us, we customize our services to meet your specific needs.
Downingtown Secure Document Destruction
Document destruction services can protect confidential information for companies of all sizes. As soon as your documents enter our hands, we will protect the information you provide as if it were our own, ensuring the safety of your personal information. Our shredding experts will load your documents onto our shred trucks for destruction. Then we will shred your documents right in front of your eyes, so you can watch as they're destroyed. Once your shredding appointment is over, it is taken back to be recycled to be made into other paper products.
Homeowners can also benefit from document destruction, as this service is not just available to businesses. By shredding documents with personal information, homeowners can reduce the risk of identity theft. With residential shredding, we will come to your location with our mobile shred trucks and shred all your documents on-site using our commercial shredding equipment. You can even witness the destruction yourself, so you can be assured that everything is unrecoverable.
Legal Compliance for Downingtown
Document shredding services from TITAN are designed to meet compliance regulations such as HIPAA, FACTA, and GLBA. Considering that our clients come from various industries, we have crafted our shredding process to meet all known laws on data privacy. We follow strict guidelines to ensure that confidential or personal information is destroyed properly. With affordable document destruction, you can keep your business compliant.
Our NAID AAA Certified Service in Downington, PA Includes:

Document Security Analysis provided at no charge.

Locked collection containers are provided at no cost.

Service Calendar provided – so you will always know when your next service is!

Service frequency to meet your needs: Weekly, Bi-Weekly, Monthly or Bi-Monthly.

We bring a shred truck directly to your office for secure on-site destruction.

Our Data Destruction Specialists transport the containers or bags to the truck.
Document Shredding for Businesses and Homes
Business and home users can find a shredding solution that meets their specific needs with TITAN. Our team of experts will help you find the perfect service for you that will help solve all your shredding needs as we offer a variety of services that can also be tailored to your business or home. Whether you need a quick one-time purge or a regularly scheduled shredding appointment, TITAN Mobile has got you covered.
One-Time Shredding: Our one-time shredding service is the perfect choice for homeowners and businesses with large backlogs of old documents. Maintaining the privacy of your information is essential if you want to avoid identity theft and ensure that your information is not misused. By shredding your documents using a one-time shredding, you can destroy all those pesky documents at once instead of shredding them yourself, which could take hours or days. Let us handle the work with our cost-effective shredding service.
Scheduled Shredding: Businesses have to deal with paperwork on a daily basis, but some companies have too much to deal with. TITAN designed its scheduled shredding service to allow businesses to destroy documents regularly, making it easy to keep up with your shredding. Using these types of services can help keep sensitive data from being misused and used for fraudulent purposes. Documents are kept safe in our secure containers and consoles until destroyed.
Residential Shredding: Each household receives mail or papers containing their personal information. By shredding outdated documents you no longer require, you can protect your personal data from misuse and avoid identity theft. You can secure your data from misuse by using a residential shredding service. As TITAN shreds on-site, you can even watch the paper being destroyed so you can rest easy knowing they've been safely disposed of.
Certified Product Destruction: When businesses have a warehouse full of damaged, recalled, or expired products that should not be sent to market, it can be difficult to decide what to do with them. Our product destruction service reduces the liability risk by destroying old products and ensuring they are disposed of safely and environmentally friendly, which will help you reduce environmental impacts.
Hard Drive Destruction: Wiping a hard drive is one of the most common methods of disposing of it, but that does not remove all the data. With retrieval skills, even a small amount of information can be located and analyzed. A hard drive destruction service destroys your hard drive entirely so that you cannot recover data from it. Our mobile shredding trucks come to your home or office to shred your hard drives on-site. Hard drives are then sorted and recycled at our facility.
Other Shredding Services We Offer in Downington, PA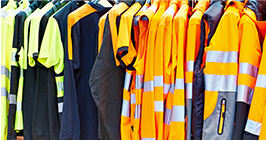 Certified Product Destruction
We address the secure product destruction needs of a wide, multi-industry client base.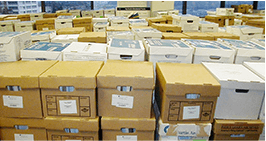 We securely destroy your confidential information. This can be done once or annually.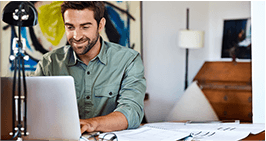 We will assist you with securely destroying your unwanted confidential records.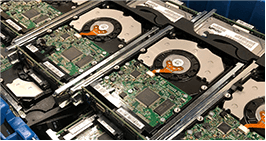 Our specialized equipment securely shreds your hard drives, either on-site or at our secure facility.
Downingtown Paper Shredding
Our secure shredding services ensure the security of your sensitive information and meet all of your shredding needs. We will handle all the shredding process rather than you buying expensive equipment. As a result, you will be able to concentrate on other more important work tasks.
TITAN can provide you with secure shredding solutions with our AAA-certified paper shredding services. With our certification, you can feel confident that your documents will be handled carefully from the moment they arrive until they have been recycled. Our complete shredding service will guarantee your privacy.
With TITAN Mobile Shredding, Downingtown residents can easily securely destroy their confidential information. Contact us at (866) 848-2699 or fill out our online form for a free quote. We are NAID AAA Certified Since 2007​
This certification is recognized by regulatory organizations as the premier standard for integrity, security and compliance.
Contact TITAN For Your Quote Today