Have you been searching for a reliable document shredding service in Easton? Our primary focus at TITAN Mobile Shredding is to deliver secure document destruction and convenient and cost-effective service. Additionally, we have been serving our clients since 2005.
Information Protection Document Shredding
It's important to protect your sensitive data in every way possible. By using a document shredding service, your data will be unrecoverable. Making it a very important service for businesses and homeowners alike. Our goal is to provide document destruction services that are cost-effective, reliable, and comply with all federal and state regulations. Our shredding service is eco-friendly since we recycle all the pieces of shredded paper after your documents have been shredded.
Our NAID AAA Certified Service in Easton, PA Includes:

Document Security Analysis provided at no charge.

Locked collection containers are provided at no cost.

Service Calendar provided – so you will always know when your next service is!

Service frequency to meet your needs: Weekly, Bi-Weekly, Monthly or Bi-Monthly.

We bring a shred truck directly to your office for secure on-site destruction.

Our Data Destruction Specialists transport the containers or bags to the truck.
Legal Compliance for Easton
Document shredding services from TITAN are designed to meet compliance regulations such as HIPAA, FACTA, and GLBA. Considering that our clients come from various industries, we have crafted our shredding process to meet all known laws on data privacy. We are ensuring that all documents that deal with confidential or personal information are properly destroyed. By offering affordable document shredding services, we help businesses stay compliant.
Residential and Businesses Document Destruction
Each customer has different needs, which is why TITANMobile Shredding offers a range of shredding options. Our shredding services are tailored according to our clients' needs. As a result, we provide the flexibility and quality you need from a shredding service.
When you need shredding services anywhere and at any time, you can count on us. Whether you need something long-term or you just need a one-time shredding service.
One-Time Shredding: It can take a long time to shred that huge pile of paperwork by yourself. Instead of doing it yourself, take advantage of using a one-time shredding service provided by a professional shredding company. Providing you with a more secure and easy route of paper shredding.
Scheduled Shredding: Shredding services are perfect for businesses with a large number of documents that are too time-consuming for them to handle. By using TITAN, you can securely shred your documents in a simple, efficient, and secure manner while ensuring that no sensitive information is misused.
Residential Shredding: Don't throw away personal information-containing documents; shred them. If you use a residential shredding service, you can prevent your sensitive information from falling into someone else's hands. The shredding company picks up your documents, shreds them outside in their mobile shredding truck. It's so easy that you don't even need to leave the house.
Certified Product Destruction: The effort of figuring out what to do with products that aren't usable anymore can waste time and resources that could be used elsewhere. Through our certified product destruction service, we assure you that your products will be destroyed securely. These services make it easier to reduce your liability risk.
Hard Drive Destruction: A hard drive is not erased completely when its data is wiped. If they happen to be skilled enough, they may still find your personal information. If you destroy your hard drive, you won't be able to recover any sensitive information. Once the hard drive has been destroyed, it is taken back to be sorted and recycled.
Other Shredding Services We Offer in Easton, PA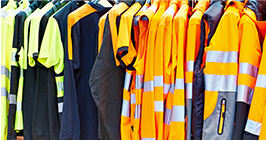 Certified Product Destruction
We address the secure product destruction needs of a wide, multi-industry client base.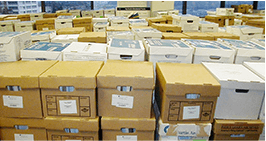 We securely destroy your confidential information. This can be done once or annually.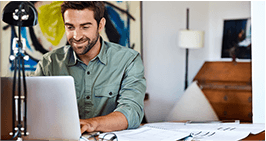 We will assist you with securely destroying your unwanted confidential records.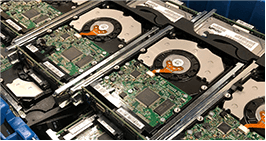 Our specialized equipment securely shreds your hard drives, either on-site or at our secure facility.
Document Shredding in Easton
When TITAN shreds your documents, you can rest assured they are completely destroyed and can't be recovered. As a result, you can focus on your next step. Don't waste time and money buying a shredder when TITAN has already done the work for you.
As an AAA-certified company, we offer high-quality and secure shredding services. We treat your papers respectfully and carefully from the moment we receive them until they are recycled. It is no longer necessary to worry that your documents will be destroyed insecurely.
With just one call, Easton's residents can prevent their confidential and personal information from falling into the wrong hands. To learn more about paper shredding, please contact us at (866) 848-2699. We offer free online quotes as well. We are NAID AAA Certified Since 2007​
This certification is recognized by regulatory organizations as the premier standard for integrity, security and compliance.
Contact TITAN For Your Quote Today