If you are looking for a professional shredding service in Fort Washington, then look no further. Since 2005, TITAN Mobile Shredding has offered secure document shredding services in Pennsylvania.
Protect Your Personal Information with Document Shredding
When it comes to documents with personal or confidential information on them, you want to ensure that you do everything to protect that data. After serving their purpose, these documents must be destroyed with care. At TITAN, we provide businesses and residents with high-quality document destruction that is an affordable, efficient solution to ensure that you comply with federal and legal regulations, including HIPAA, FACTA, and GLBA.
All of the shredding options that TITAN provides are environmentally friendly, as we recycle the shredded paper so it can be used once more.
Legal compliance for Fort Washington
Document shredding services from TITAN are designed to meet compliance regulations such as HIPAA, FACTA, and GLBA. Considering that our clients come from various industries, we have crafted our shredding process to meet all known laws on data privacy. We are ensuring that all documents that deal with confidential or personal information are properly destroyed. We make it easy to keep up with regulations and deal with document shredding at an affordable price.
Our NAID AAA Certified Service in Fort Washington, PA Includes:

Document Security Analysis provided at no charge.

Locked collection containers are provided at no cost.

Service Calendar provided – so you will always know when your next service is!

Service frequency to meet your needs: Weekly, Bi-Weekly, Monthly or Bi-Monthly.

We bring a shred truck directly to your office for secure on-site destruction.

Our Data Destruction Specialists transport the containers or bags to the truck.
Document shredding for home and business
Our team at TITAN Mobile Shredding understands that every client has a unique shredding need, regardless of whether they're shredding from home or in the workplace. In addition, the paper output of no two businesses is the same, regardless of their industry. It is for this reason that TITAN's shredding services are tailored to be as flexible as possible while at the same time making sure you get the exact quality and frequency of shredding you expect.
When you choose TITAN, you're never tied down to a long-term contract you don't need. Instead, we'll shred your documents when and where you require it, with the exceptional service you've come to expect from TITAN.
One-Time Shredding: The amount of time and money you would have to spend on shredding on your own is excessive. So instead, let TITAN handle it by providing a one-time shredding service.
Scheduled Shredding: Your confidential documents will be securely shredded and recycled based on the schedules you specify, helping keep your office clean and in line with industry privacy standards.
Residential Shredding: Using a residential shredding service is an excellent way to protect private information. Instead of recycling documents, you allow the company to come to your home to collect your documents, which can then be shredded right there in their mobile shredding truck.
Certified Product Destruction: If you are storing products that can't be sold or used anymore, you waste precious resources while trying to figure out what to do with them. TITAN's certified product destruction service is a 100% effective and environmentally friendly way to destroy your products. Take advantage of these services to reduce liability risks and save yourself money.
Hard Drive Destruction: Wiping a hard drive doesn't completely remove all of your data. If they're skilled enough, they can still find your personal information. When you use a hard drive destruction service, you can ensure sensitive data is not recoverable. After the drive is destroyed, the bits are then brought back to be sorted so they can be recycled properly.
Other Shredding Services We Offer in Fort Washington, PA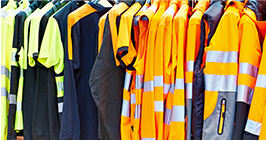 Certified Product Destruction
We address the secure product destruction needs of a wide, multi-industry client base.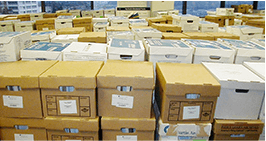 We securely destroy your confidential information. This can be done once or annually.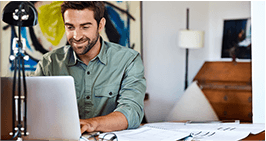 We will assist you with securely destroying your unwanted confidential records.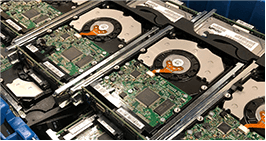 Our specialized equipment securely shreds your hard drives, either on-site or at our secure facility.
Fort Washington's Document Destruction Services
Paper shredding gives you that peace of mind that your documents are destroyed and irretrievable, so you can focus on the next thing without worrying about the last. Take advantage of the work and dedication already done by TITAN instead of focusing on setting up an in-house shredder.
Our AAA Certification from the National Association for Information Destruction shows that we provide top-quality shredding services. We'll treat your papers with the same care and consideration as if they were our own, from the moment they're accepted to the moment the cross-cut particles are sent for recycling.
Fort Washington, let me welcome you to peace of mind. Just one phone call, and you can have your documents shredded at your door. For more information on paper shredding and our services, call (866) 848-2699. A free quote is also available online. We are NAID AAA Certified Since 2007​
This certification is recognized by regulatory organizations as the premier standard for integrity, security and compliance.
Contact TITAN For Your Quote Today