Hamilton residents can rest assured that TITAN Mobile Shredding will help protect their most sensitive information. Secure shredding for all sizes of businesses and homes is our goal, ensuring that customers' information is protected. Our shredding services have been tailored to meet the needs of businesses and homeowners to provide them with the best possible shredding services.
Hamilton Secure Document Destruction
Utilizing document destruction services ensures data security for businesses of all sizes. All of your personal information is secure when you use our shredding service. Once your shredding date arrives, we will load your documents into our truck and begin shredding your records, where they will be destroyed in front of your eyes. After the papers are shredded, we recycle them in an environmentally friendly way.
Document destruction isn't just useful for businesses. Households can also utilize this service. The easiest way for homeowners to protect themselves from identity theft is by shredding papers that contain personal information that could be used against them. We can shred all your papers directly at your residence using our commercial shredder with our mobile truck. If you want to view your documents while they are being destroyed, you can do so. That helps you ensure your information will be permanently destroyed.
Our NAID AAA Certified Service in Hamilton, NJ Includes:

Document Security Analysis provided at no charge.

Locked collection containers are provided at no cost.

Service Calendar provided – so you will always know when your next service is!

Service frequency to meet your needs: Weekly, Bi-Weekly, Monthly or Bi-Monthly.

We bring a shred truck directly to your office for secure on-site destruction.

Our Data Destruction Specialists transport the containers or bags to the truck.
Legal Compliance for Hamilton
Document shredding services from TITAN are designed to meet compliance regulations such as HIPAA, FACTA, and GLBA. Considering that our clients come from various industries, we have crafted our shredding process to meet all known laws on data privacy. We follow strict guidelines to ensure that confidential or personal information is destroyed properly. Our affordable document destruction services enable businesses to stay compliant.
Document Shredding for Businesses and Homes
TITAN offers a wide range of shredding services to suit the specific needs of every business or homeowner. Our knowledgeable staff can assist you in selecting the best solution for your business, whether you require one-time shredding or ongoing document destruction. Our team is always available to answer your questions.
One-Time Shredding: Businesses and homeowners with a backlog of old paper that they no longer need are perfect for one-time shredding services. It is the best way to ensure that your information stays private and can't be used against you like identity theft. We provide a more cost-effective and quicker shredding service than having you do it yourself. When clearing out old files or moving office spaces, a file shredding service is useful.
Scheduled Shredding: Document shredding is a crucial step for businesses that are constantly dealing with a large amount of paperwork. Scheduling shredding services make document destruction simple and safe. It ensures the confidentiality of your sensitive documents and prevents their misuse. We will also provide you with a secure container and console so that your documents can be safely stored until the day of shredding.
Residential Shredding: Most homeowners' paperwork contains a great deal of personal information about them that could be misused for identity theft if not disposed of properly. Your personal information can be protected easily from sharing and misuse if you use a residential shredding service. TITAN even comes to your location to shred your documents, so you can watch them being destroyed on-site and before your eyes.
Certified Product Destruction: Solving the problem of what to do with obsolete products consumes resources and time that could be spent elsewhere. Our product destruction service reduces your liability risks since we ensure that your old products are destroyed properly, making it a safer and more cost-effective alternative to disposing of them in a landfill.
Hard Drive Destruction: When it's time to dispose of an old hard drive, it's common to wipe it, but that doesn't remove all the data completely. With data retrieval skills, people can still find small bits of information and take advantage of them. We can arrange to pick up your old hard drives and shred them using our mobile shred truck at your location. The data on the hard drives will be destroyed entirely during the hard drive destruction process. After the destruction, the hard drives are sorted and recycled to prevent them from ending up in landfills.
Other Shredding Services We Offer in Hamilton, NJ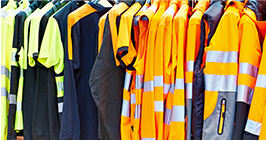 Certified Product Destruction
We address the secure product destruction needs of a wide, multi-industry client base.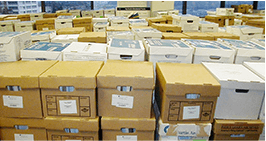 We securely destroy your confidential information. This can be done once or annually.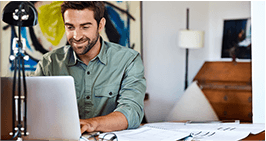 We will assist you with securely destroying your unwanted confidential records.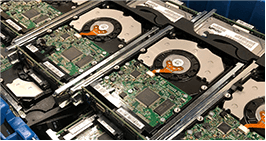 Our specialized equipment securely shreds your hard drives, either on-site or at our secure facility.
TITAN allows you to rest assured that important documents are completely destroyed, never to be recovered. You won't have to worry about buying expensive shredding equipment as you will be taking advantage of the hard work TITAN has put into its shredding services. You will be able to focus on accomplishing your goals instead of worrying about documents. Our team will handle it all for you.
Since our company is AAA-certified, all of our paper shredding services are guaranteed to be secure. Our certification ensures that we are serious about security, and your documents will be safe with us from the moment they are received until they are recycled. Count on us for all of your shredding needs.
With TITAN Mobile Shredding, residents in Hamilton can securely destroy their confidential information. If you would like a free quote, contact us by calling (866) 848-2699 or filling out our online form. We are NAID AAA Certified Since 2007​
This certification is recognized by regulatory organizations as the premier standard for integrity, security and compliance.
Contact TITAN For Your Quote Today