TITAN has been providing paper shredding services to Montgomery County in Pennsylvania since 2005! We are strategically located to provide fast, weekly service to Hatboro, PA, and the surrounding areas. At TITAN Mobile Shredding, we offer a variety of paper shredding services throughout Hatboro to fit your needs, including one-time purge shredding, regularly scheduled service, and on-site mobile shredding. We also offer hard drive destruction and media destruction services.
Helping Pennsylvania Become Legally Compliant: Hatboro Shredding Services
Did you know that Pennsylvania has some of the strictest laws in the country when it comes to document destruction? The Pennsylvania Department of Environmental Protection (DEP) requires businesses and individuals to shred all confidential documents before disposing of them. We are now the FIRST Authorized Distributor of the NAID AAA Compliance Toolkit in the area! We have the tools and the knowledge to help you develop and implement a program that will significantly reduce your risk of a lawsuit or fines.
In addition, our paper shredding services are NAID AAA Certified, meaning that our procedures meet or exceed the industry standards for document destruction.  This certification is important to us because it guarantees that our clients' confidential information is always properly disposed of. We know that security and privacy are important to our clients, which is why we go above and beyond to ensure that their information is always safe.
The Benefits of Shredding
There are many benefits to shredding documents for businesses. Perhaps the most obvious benefit is that it helps to protect sensitive information from falling into the wrong hands. If confidential documents are simply thrown away, there is a risk that they could be found and accessed by someone who should not have them. Shredding these documents ensures that they are properly destroyed and cannot be reconstructed.
Another benefit of shredding for businesses is that it can help to save space. Over time, businesses can accumulate a lot of paper records which take up valuable storage space. Shredding these documents frees up this space so that it can be used for other purposes.
Finally, shredding can also help businesses to avoid fines and penalties related to improper disposal of confidential material. In some jurisdictions, there are strict laws about how sensitive documents must be destroyed. Failing to comply with these laws can result in substantial fines. Shredding documents ensures that they are properly disposed of and helps businesses to avoid these penalties.
Our NAID AAA Certified Service in Hatboro, PA Includes:

Document Security Analysis provided at no charge.

Locked collection containers are provided at no cost.

Service Calendar provided – so you will always know when your next service is!

Service frequency to meet your needs: Weekly, Bi-Weekly, Monthly, or Bi-Monthly.

We bring a shred truck directly to your office for secure on-site destruction.

Our Data Destruction Specialists transport the containers or bags to the truck.
Other Shredding Services We Offer in Hatboro, PA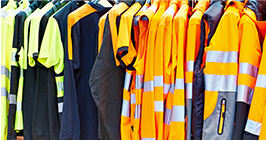 Certified Product Destruction
We address the secure product destruction needs of a wide, multi-industry client base.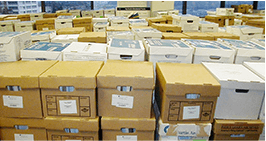 We securely destroy your confidential information. This can be done once or annually.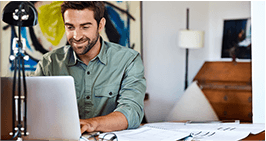 We will assist you with securely destroying your unwanted confidential records.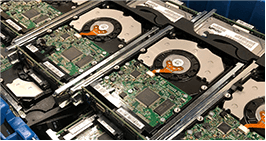 Our specialized equipment securely shreds your hard drives, either on-site or at our secure facility. We are NAID AAA Certified Since 2007​
This certification is recognized by regulatory organizations as the premier standard for integrity, security and compliance.
Contact TITAN For Your Quote Today