TITAN Mobile Shredding has been in business since 2005, so if you are looking for a trusted shredding service in King of Prussia, look no further. Offering secure document destruction in Pennsylvania.
Keep Your Personal Information Safe with Document Shredding
Whenever documents contain personal or confidential information, you want to do everything you can to protect them. After their use has expired, these documents must be disposed of appropriately. The document destruction services we offer at TITAN are both affordable and efficient, ensuring you comply with HIPAA, FACTA, and GLBA regulations and meeting the needs of businesses and residents.
All the different document shredding services that TITAN provides are environmentally friendly because after every service the shredded bits of paper are sent to a recycling center so they can be made into other paper products.
Our NAID AAA Certified Service in King of Prussia, PA Includes:

Document Security Analysis provided at no charge.

Locked collection containers are provided at no cost.

Service Calendar provided – so you will always know when your next service is!

Service frequency to meet your needs: Weekly, Bi-Weekly, Monthly or Bi-Monthly.

We bring a shred truck directly to your office for secure on-site destruction.

Our Data Destruction Specialists transport the containers or bags to the truck.
King of Prussia Legal Compliance
As our clients hail from a wide spectrum of industries, our document shredding services meet compliance requirements such as HIPAA, FACTA, and GLBA. When it comes to data privacy, our shredding process complies with all the known laws. In addition to helping you be compliant with regulations, we handle all shredding of confidential or personal information at an affordable rate.
Secure document destruction for the home and business
Whether you're shredding from a home or an office, the team at TITAN Mobile Shredding knows that every client is unique. No two businesses produce paper identically in the same way, no matter their industry. This is why TITAN's shredding services are designed to be as flexible as possible while also ensuring you get the exact quality and frequency of shredding you require.
At TITAN, we don't tie you down to long-term contracts you don't need. Instead, we shred your documents whenever you need it, with the exceptional service our customers have come to expect from TITAN.
One-Time Shredding: To shred on your own would require a lot of time and resources, so instead let TITAN handle it by using a one-time shredding service.
Scheduled Shredding: At TITAN will securely shred and recycle your confidential documents on the dates you scheduled, helping to keep your office clean and compliant with industry privacy standards.
Residential Shredding: Instead of recycling your documents, you can use a residential shredding service to protect your private information. The company will come to your home to pick up your documents, which can then be shredded right there in the truck.
Certified Product Destruction: TITAN's certified product destruction service is a fast, reliable way to destroy products that can't be sold or used any longer. No need to deal with the hassles of old products .
Hard Drive Destruction: If you remove all of the data on a hard drive, it can still be retrieved by someone with the right skills. If you use a hard drive destruction service, all sensitive information is destroyed along with the hard drive and cannot be recovered. Following the drive's destruction, the bits are returned to be sorted so they can be recycled properly.
Other Shredding Services We Offer in King of Prussia, PA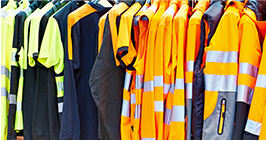 Certified Product Destruction
We address the secure product destruction needs of a wide, multi-industry client base.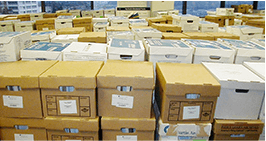 We securely destroy your confidential information. This can be done once or annually.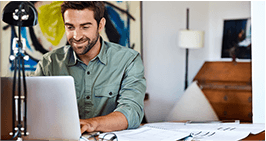 We will assist you with securely destroying your unwanted confidential records.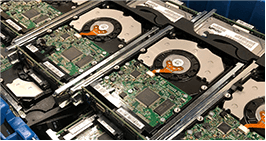 Our specialized equipment securely shreds your hard drives, either on-site or at our secure facility.
King of Prussia's Document Destruction Services
You can feel secure and worry-free knowing your confidential office documents are shredded and otherwise unrecoverable, so you can focus on the next thing without worrying about the last. Receive the benefits of using TITAN's service instead of investing in a shredder yourself.
The National Association for Information Destruction's AAA certification means we provide top-quality shredding services, so we ensure your documents' safety from the moment they're accepted until they're recycled.
Our services in King of Prussia can help you stay safe with paper shredding, so give us a call today at (866) 848-2699 or request a free online quote. We are NAID AAA Certified Since 2007​
This certification is recognized by regulatory organizations as the premier standard for integrity, security and compliance.
Contact TITAN For Your Quote Today