The residents of Oaks no longer need to worry about protecting their personal information when they choose TITAN Mobile Shredding. Our goal is to provide secure shredding services for businesses and homes of all sizes, ensuring the confidentiality of customer information. To ensure that businesses and homeowners get the best possible shredding service, we have tailor-made our shredding services to meet their needs.
Oaks Secure Document Destruction
Businesses of all sizes can ensure the security of their data by using document destruction services. When you use our shredding service, your personal information is completely safe as we care for them like they are our own. When the shredding date arrives, our team loads your documents into our truck and begins shredding your records, where they are destroyed in front of you. Following shredding, the papers are recycled in an environmentally friendly manner.
Businesses aren't the only ones who can benefit from document destruction. Homeowners can also take advantage of this service. To prevent identity theft, homeowners need only shred documents containing personal information that can be used against them. By using our commercial shredder and mobile truck, we shred your documents on-site at your location. During the destruction process, you can view your documents being destroyed. By doing so, you can ensure that the data is entirely unrecoverable.
Our NAID AAA Certified Service in Oaks, PA Includes:

Document Security Analysis provided at no charge.

Locked collection containers are provided at no cost.

Service Calendar provided – so you will always know when your next service is!

Service frequency to meet your needs: Weekly, Bi-Weekly, Monthly or Bi-Monthly.

We bring a shred truck directly to your office for secure on-site destruction.

Our Data Destruction Specialists transport the containers or bags to the truck.
Legal Compliance for Oaks
Document shredding services from TITAN are designed to meet compliance regulations such as HIPAA, FACTA, and GLBA. Considering that our clients come from various industries, we have crafted our shredding process to meet all known laws on data privacy. We follow strict guidelines to ensure that confidential or personal information is destroyed properly. Keeping your business compliant is easier with affordable document destruction.
Document Shredding for Businesses and Homes
Each business and homeowner can find a shredding solution to meet their specific needs with TITAN. We can help you determine the best solution for your business, whether a one-time shred or scheduled document destruction. Our customer service team is always happy to assist.
One-Time Shredding: TITAN offers a one-time shredding service that is perfect for businesses and homeowners with a backlog of old documents. Keeping your information private is the best way to prevent identity theft and ensure that it cannot be used against you. As compared to doing it yourself, our shredding service is more efficient and cost-effective. You may need a file shredding service when you're relocating offices or reorganizing old files.
Scheduled Shredding: For businesses that deal with a significant amount of paperwork frequently, document shredding is a crucial step. By using shredding services, businesses can ensure their documents are securely destroyed. These services protect your sensitive documents and prevent misuse of them. Our team will also provide you with secure containers and consoles so that your documents are safe until the day they are shredded.
Residential Shredding: Many homeowners' paperwork contains personal information about them that could be used to commit identity theft if disposed of improperly. With a residential shredding service, you can easily protect your personal information from sharing and misuse. Even better, TITAN shreds your documents on-site and in front of your eyes so that you can watch them being destroyed.
Certified Product Destruction: Resolving what to do with obsolete products is a time and resource consuming problem. In addition to reducing liability risks, our product destruction service is a better alternative to disposing of your old products in a landfill because we ensure they are destroyed responsibly with a safer and cost-effective method.
Hard Drive Destruction: Wiping an old hard drive when it's time to discard it is common, but it does not eliminate all the data. Even small bits of information can be found and utilized with data retrieval skills. Using our mobile shred truck, we can pick up and shred your old hard drives on-site. The hard drive will be destroyed, meaning your data is completely unrecoverable. To prevent the hard drives from winding up in landfills, they are sorted and recycled after being destroyed.
Other Shredding Services We Offer in Oaks, PA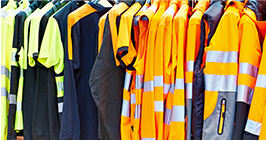 Certified Product Destruction
We address the secure product destruction needs of a wide, multi-industry client base.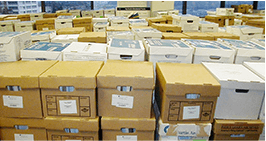 We securely destroy your confidential information. This can be done once or annually.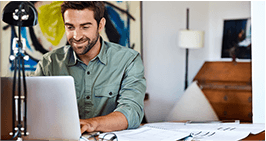 We will assist you with securely destroying your unwanted confidential records.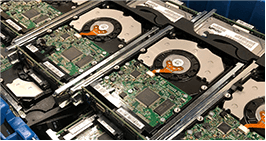 Our specialized equipment securely shreds your hard drives, either on-site or at our secure facility.
TITAN guarantees that your important documents are completely destroyed, never to be retrieved. Due to our dedication to its shredding services, you won't have to worry about purchasing expensive shredding equipment. As a result, you can focus on accomplishing your goals rather than having to worry about documents. We will take care of everything.
Our shredding services are AAA-certified, ensuring complete security. By being certified, you can ensure that the documents you send to us remain secure until they are recycled. Once your shredding service is finished, you get a Certificate of Destruction, proving that your documents have been securely shredded. You can trust us to handle all of your shredding needs.
Oaks residents can destroy confidential information securely with TITAN Mobile Shredding. We are happy to provide you with a free quote by calling (866) 848-2699 or filling out our online form. We are NAID AAA Certified Since 2007​
This certification is recognized by regulatory organizations as the premier standard for integrity, security and compliance.
Contact TITAN For Your Quote Today