TITAN has been providing paper shredding services to Montgomery County in Pennsylvania since 2005! We are strategically located to provide fast, weekly service to Pottsville, PA and the surrounding areas.
Helping Pennsylvania Become Legally Compliant
As the first Authorized Distributor of the NAID AAA Compliance Toolkit in the region, we at TITAN Mobile Shredding are dedicated to more than just destroying your sensitive documents. Our mission is to aid you in maintaining legal compliance in an increasingly regulated landscape. Our commitment to this goal is evident in our comprehensive approach to document security. We believe that proper document disposal begins with a solid understanding of our industry's rules and regulations. That's why we've invested in becoming experts in these standards to pass on this knowledge to you.
We leverage our expertise and the robust resources of the NAID AAA Compliance Toolkit to help you design a document disposal program tailored to your specific needs. This isn't a one-size-fits-all solution; we work closely with you to understand your unique situation and create a plan that aligns with your requirements. The aim of our service is not only to ensure the secure disposal of your confidential documents but also to significantly minimize your risk of facing lawsuits or hefty fines due to non-compliance. Our team is here to guide you through the complexities of compliance, providing advice and solutions that are both practical and effective. With TITAN, you're not just getting a shredding service. You're partnering with a team of professionals committed to helping you navigate the legal landscape, ensuring your business operations remain uninterrupted while adhering to all necessary regulations. Trust us to keep your documents secure and your business compliant.
Our NAID AAA Certified Service in Pottsville, PA Includes:

Document Security Analysis provided at no charge.

Locked collection containers are provided at no cost.

Service Calendar provided – so you will always know when your next service is!

Service frequency to meet your needs: Weekly, Bi-Weekly, Monthly or Bi-Monthly.

We bring a shred truck directly to your office for secure on-site destruction.

Our Data Destruction Specialists transport the containers or bags to the truck.
Other Shredding Services We Offer in Pottsville, PA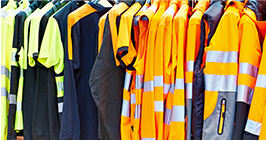 Certified Product Destruction
We address the secure product destruction needs of a wide, multi-industry client base.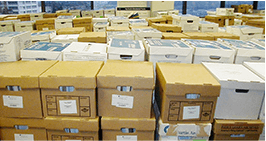 We securely destroy your confidential information. This can be done once or annually.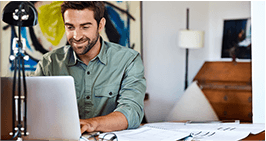 We will assist you with securely destroying your unwanted confidential records.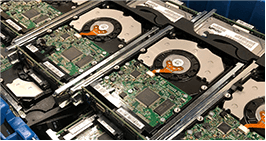 Our specialized equipment securely shreds your hard drives, either on-site or at our secure facility. We are NAID AAA Certified Since 2007​
This certification is recognized by regulatory organizations as the premier standard for integrity, security and compliance.
Contact TITAN For Your Quote Today