TITAN has been providing paper shredding services to Montgomery County in Pennsylvania since 2005! We are strategically located to provide fast, weekly service to Abington, PA and the surrounding areas.
Protecting Data by Shredding Documents
Documents containing confidential or personal information must adhere to the best security practices. Once a document has served its purpose, it should be properly destroyed. In addition to ensuring compliance with state and federal regulations, we provide an affordable and efficient document destruction service. Our paper shredding services are also environmentally friendly since the paper will be recycled and then repurposed.
Our NAID AAA Certified Service in Princeton, NJ Includes:

Document Security Analysis provided at no charge.

Locked collection containers are provided at no cost.

Service Calendar provided – so you will always know when your next service is!

Service frequency to meet your needs: Weekly, Bi-Weekly, Monthly or Bi-Monthly.

We bring a shred truck directly to your office for secure on-site destruction.

Our Data Destruction Specialists transport the containers or bags to the truck.
Legal Compliance for Princeton
Document shredding services from TITAN are designed to meet compliance regulations such as HIPAA, FACTA, and GLBA. Considering that our clients come from various industries, we have crafted our shredding process to meet all known laws on data privacy. We are ensuring that all documents that deal with confidential or personal information are properly destroyed. Keeping compliant with the law is easy with our affordable document shredding services.
Business and Home Document Shredding
In order to fulfill every client's shredding needs, TITAN Mobile Shredding offers a variety of shredding solutions. The shredding services we provide are tailored to our client's specific needs. Our shredding services are flexible to your needs, provide the frequency you demand and ensure that we deliver the quality you expect.
Long-term contracts are not something anyone wants. Therefore, we ensure that our shredding team adheres to the standards you demand when it comes to shredding your documents.
Types of Shredding Services
One-Time Shredding: Paper is cumbersome to shred on your own, and you may end up spending more than you would if you hired a professional shredding company. Shredding your documents one time with us ensures that your documents are securely disposed of promptly and securely. Providing you with more time to focus on more critical tasks.
Scheduled Shredding: Scheduled shredding services are beneficial for businesses with too many documents to shred themselves. When you use TITAN, your documents will be shredded securely at the location where you need them. Thus, you can be assured that your information remains confidential.
Residential Shredding: As an alternative to throwing away documents containing personal information, consider shredding services for your home. You can have your papers securely destroyed without leaving your home with the help of a paper shredding company.
Certified Product Destruction: We lose valuable resources when trying to figure out how to dispose of things that are no longer in use effectively or for sale. Our certified product destruction service allows you to dispose of your products safely and environmentally friendly. Utilizing these services reduces liability risks.
Hard Drive Destruction: Using a hard drive wipe does not always mean that all the data is deleted. Bits of information are left; someone skilled enough might still find them. It is not possible to recover sensitive data if you destroy your hard drive. The components from the destroyed hard drive are brought back, sorted and recycled to ensure they don't end up in our landfills.
Other Shredding Services We Offer in Princeton, NJ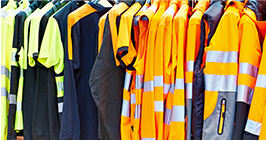 Certified Product Destruction
We address the secure product destruction needs of a wide, multi-industry client base.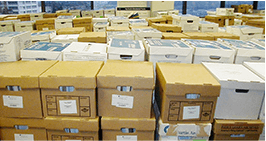 We securely destroy your confidential information. This can be done once or annually.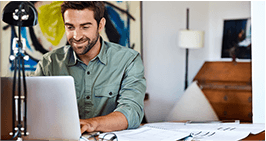 We will assist you with securely destroying your unwanted confidential records.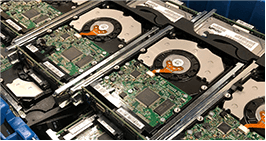 Our specialized equipment securely shreds your hard drives, either on-site or at our secure facility.
Document Destruction Services in Princeton
When you shred your documents, you are assured they will be irretrievable and completely destroyed, allowing you to focus on the next step. Don't put your time and effort into buying a shredder for your business when you can take advantage of the time, effort, and dedication already put into TITAN.
Our AAA Certification enables us to provide superior shredding services. Our staff treats your papers with respect and care they require from the moment they are accepted to recycling the crosscut particles.
Eliminate the concern that your sensitive data is at risk by contacting TITAN Mobile Shredding for document destruction services in Princeton, NJ. If you would like additional details regarding shredding your documents, you may call (866) 848-2699. Free quotes are also available online. We are NAID AAA Certified Since 2007​
This certification is recognized by regulatory organizations as the premier standard for integrity, security and compliance.
Contact TITAN For Your Quote Today