Document Shredding Services

If you're a resident or business owner in Reading, PA, or anywhere else in Berks County, you have professional, affordable document shredding waiting right at your fingertips. All you have to do to get it is call. Since 2005, TITAN Mobile Shredding has been providing document shredding services throughout Pennsylvania. It's time to discover the difference that shredding can make for your business and your peace of mind.
Document Shredding: The Best Way to Protect Personal Information
Information is one of the most valuable assets you'll ever possess, and the most important of all is personally identifiable information (PII). PII is the key to your bank account, your social media profile, your educational records, and your client files. That's why when it comes to paper shredding services from TITAN, we're talking about much more than just cleaning out the storage room. Document shredding gives you proactive protection for your PII, and prevents it from ever being stolen or misused after you discard it.
Consider what happens to a piece of paper after you toss it into the trash can or recycling bin. It's whisked off to the dump (if it doesn't accidentally fly off the trash vehicle first), where it sits. And waits. Unprotected. All anyone has to do to recover your information is pick it up. When you throw out your documents without destroying them, you're putting yourself and your clients at risk of identity theft, and opening up your business to the risk of liability, lawsuits, and expensive fines.
 It's time to quit taking our information lightly. TITAN has a better way.
Compliance Made Easy in Reading
Document shredding services from TITAN are specially designed to achieve compliance with regulations like HIPAA, FACTA, and GLBA. Our clients come from many different industries, and so we've designed our shredding process to meet or exceed the standards set by all known data privacy laws. You can be confident that your information will always be protected in our care, and you can rest easy knowing that your business is adhering to the precise regulations required by state and federal law. Getting started with TITAN's document shredding services in Reading is as easy as making a call and gathering your papers together. On your requested shredding day, the TITAN team will handle everything else, from the secure cross-cut processing of your documents to their immediate and monitored transportation to a local recycling facility. Before we depart, we'll provide you with a Certificate of Destruction, detailing what was destroyed and confirming that it was processed by a professional shredding provider.
Our NAID AAA Certified Service in Reading, PA Includes:

Document Security Analysis provided at no charge.

Locked collection containers are provided at no cost.

Service Calendar provided – so you will always know when your next service is!

Service frequency to meet your needs: Weekly, Bi-Weekly, Monthly or Bi-Monthly.

We bring a shred truck directly to your office for secure on-site destruction.

Our Data Destruction Specialists transport the containers or bags to the truck.
Document Shredding for Your Home or Office
At TITAN Mobile Shredding, we understand that each one of our shredding clients, regardless of whether they're shredding from home or from the workplace, has unique shredding needs. No two businesses, even if they're in the same industry, will produce exactly the same paper output. That's why TITAN's document shredding services are specially created to be flexible while still delivering the specific quality and frequency of shredding that you want. 
With TITAN, you'll never pay more than you need for a long-term contract you never use. Instead, you'll get shredding precisely when you need it, accompanied by the exceptional service we're known for.
Shredding Services We Offer in Reading, PA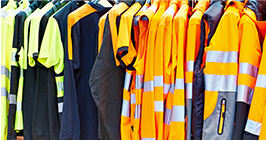 Certified Product Destruction
We address the secure product destruction needs of a wide, multi-industry client base.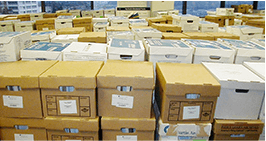 We securely destroy your confidential information. This can be done once or annually.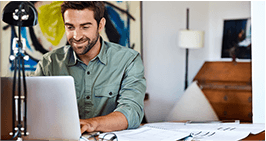 We will assist you with securely destroying your unwanted confidential records.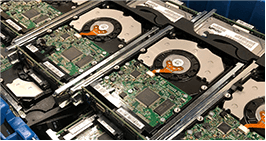 Our specialized equipment securely shreds your hard drives, either on-site or at our secure facility.
TITAN's Document Destruction Services in Reading
Paper shredding isn't just a good idea for entrepreneurs and company managers. It's a way for you to personally verify that your documents are destroyed and irretrievable, allowing you to move onto the next big thing without worrying about what could have been. Instead of dumping money and time trying to set up an in-house processing center, utilize the work and dedication that TITAN has already put in.
With AAA Certification from the National Association for Information Destruction, we've proven time and time again that our shredding services are among the best you can find. From the moment we accept your papers to the second the cross-cut particles are sent for recycling, we'll handle your information with the same care and consideration as if it were our own.
Welcome to peace of mind, Reading. Document shredding at your door is just a call away. Get in contact with our team at (866) 848-2699 to learn more about the paper shredding services we provide. You can also request a free quote online. We are NAID AAA Certified Since 2007​
This certification is recognized by regulatory organizations as the premier standard for integrity, security and compliance.
Contact TITAN For Your Quote Today