TITAN Mobile Shredding is the go-to company for all your paper shredding needs in Luzerne County, Pennsylvania. Since 2015, we have been providing service to Wilkes-Barre, PA and the surrounding communities. When you require a dependable paper shredding service, look no further than TITAN Mobile Shredding. We are committed to delivering top-notch service to our valued clients, and we eagerly await the opportunity to serve you.
TITAN Mobile Shredding: Helping Wilkes-Barre Become Legally Compliant
When it comes to paper shredding service in Wilkes-Barre, PA, look no further than TITAN Mobile Shredding. For years, we have been delivering top-notch shredding services to businesses in the region, and now we are proud to be the FIRST Authorized Distributor of the NAID AAA Compliance Toolkit in the area! This comprehensive toolkit is designed to assist businesses in creating and executing a paper shredding program that substantially minimizes the risk of legal action or penalties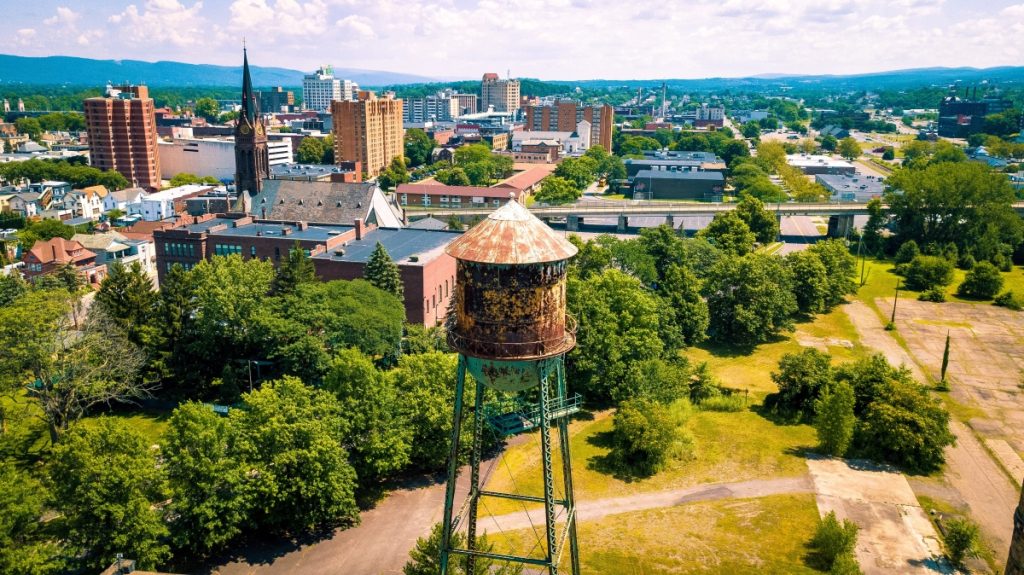 The Importance of Shredding: Why Shred?
Shredding plays a crucial role for numerous reasons. It aids in preserving your identity and securing your personal data. Moreover, it helps prevent fraud and protect your financial details. Shredding also defends your business against corporate espionage and theft of trade secrets. In essence, shredding is a vital aspect of maintaining the safety and confidentiality of your information.

Various methods exist for shredding documents, with mobile shredding being one of the most convenient and efficient options. Mobile shredding enables on-site document destruction, ensuring complete obliteration. Furthermore, it is an excellent choice for businesses that produce a high volume of documents daily.
When it comes to shredding, many people often think of paper documents as the primary target for destruction. However, there is a wide range of materials and items that can be securely shredded to protect sensitive information and maintain privacy. Here's an overview of what can be shredded:
Paper Documents: The most common items for shredding are paper documents containing confidential information such as financial statements, personal records, legal documents, and medical records. Regularly shredding these documents helps prevent identity theft, fraud, and data breaches.
Credit Cards and ID Cards: Expired credit cards and identification cards should be shredded to prevent unauthorized access to your accounts or misuse of your personal information.
CDs, DVDs, and Blu-rays: These storage media often contain sensitive data that can be exploited if not properly destroyed. Shredding these items ensures that the data cannot be recovered or misused.
Hard Drives and Electronic Media: Deleting files is not enough to guarantee the safety of your digital data. Secure hard drive and electronic media destruction services render data recovery impossible, protecting your digital information from potential threats.
Outdated or Damaged Products: Businesses may need to shred expired products, recalled items, or defective merchandise to prevent them from entering the market and causing potential harm or liability.
Uniforms and Branded Materials: Companies may need to shred old uniforms, promotional materials, and other branded items to protect their brand image and intellectual property.
In summary, various items can be shredded to ensure the protection of sensitive information and maintain privacy. By understanding the range of materials that can be securely destroyed, individuals and businesses can take proactive steps to safeguard their data and reduce the risk of identity theft, fraud, or data breaches.
Why Choose TITAN Mobile Shredding in Wilkes-Barre?
• Easy scheduling
• Locally owned and operated
• Secure document destruction
• Fully compliant and NAID AAA Certified
• 100% destroyed paper is recycled
• Ask about our 90-Day Risk-Free Trial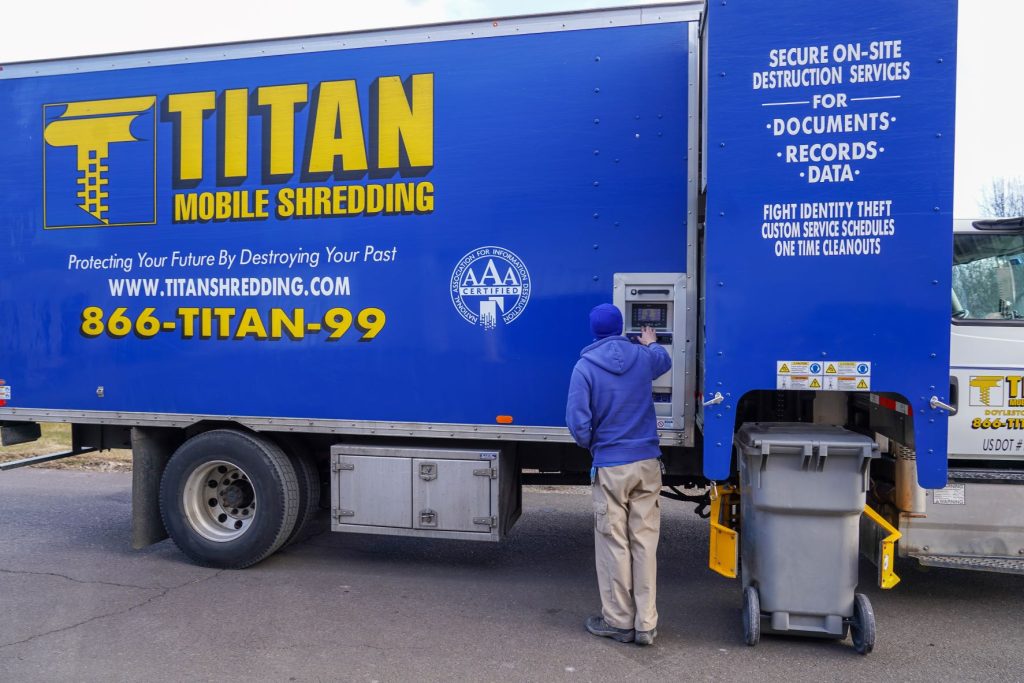 Shredding Services Tailored To Your Needs
At TITAN Mobile Shredding, we recognize that our clients have varying shredding requirements. Each home or office generates a distinct amount of documents, which is why we've tailored our document shredding services to be adaptable and focused on addressing your specific shredding needs. Our specialized services ensure you never pay for more shredding than necessary and avoid being tied to long-term contracts you don't need. Additionally, you'll experience TITAN's outstanding customer service at every shredding appointment.
One-Time Shredding – Over time, documents can accumulate, but when it's time to declutter the office, you shouldn't have to dedicate an entire week. Instead, TITAN's one-time purge shredding service arrives at your requested time and location in Wilkes-Barre to swiftly and securely dispose of items on-site.


Scheduled Shredding– Considering that a single office worker can generate hundreds of pages of documents weekly, it's easy for workspaces to become overwhelmed with clutter. Bid farewell to obsolete and unnecessary files with TITAN. Simply inform us of your preferred frequency, and we'll safely shred your documents, saving both time and thousands of dollars for your company.


Residential Shredding – Our shredding services in Wilkes-Barre aren't limited to offices. Your personal and private information requires equal protection. If you have documents or papers at home needing secure shredding, we offer numerous convenient options to suit your needs.


Certified Product Destruction – Why pay for storage of expired products your company can no longer use? Reach out to TITAN and inquire about our certified, environmentally friendly product destruction service in Wilkes-Barre. In just one visit, we'll reclaim your storage space and eliminate liability risks from improperly discarded items.


Hard Drive Destruction – Merely clicking "Delete" is insufficient to safeguard your digital data. For true protection, you need TITAN's secure hard drive destruction service. We'll demolish the physical memory storage on your e-media device, rendering data recovery impossible for even the most skilled hackers, and responsibly recycle the remaining fragments.
Our NAID AAA Certified Shredding Service in Wilkes-Barre, PA Includes:

Document Security Analysis provided at no charge.

Locked collection containers are provided at no cost.

Service Calendar provided – so you will always know when your next service is!

Service frequency to meet your needs: Weekly, Bi-Weekly, Monthly or Bi-Monthly.

We bring a shred truck directly to your office for secure on-site destruction.

Our Data Destruction Specialists transport the containers or bags to the truck.
Other Shredding Services We Offer in Wilkes-Barre, PA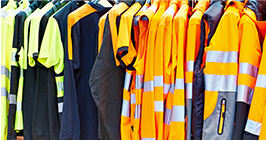 Certified Product Destruction
We address the secure product destruction needs of a wide, multi-industry client base.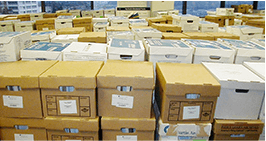 We securely destroy your confidential information. This can be done once or annually.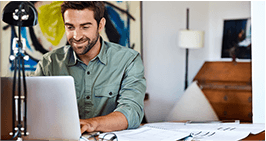 We will assist you with securely destroying your unwanted confidential records.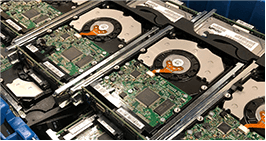 Our specialized equipment securely shreds your hard drives, either on-site or at our secure facility. We are NAID AAA Certified Since 2007​
This certification is recognized by regulatory organizations as the premier standard for integrity, security and compliance.
Contact TITAN For Your Quote Today