If you are located in Willow Grove and are searching for a reliable and secure shredding company, look no further. TITAN Mobile has designed our shredding services so they can fit the needs of all our shredding clients. Providing them with the ultimate protection for their document shredding.
Secure Document Destruction in Willow Grove
Keeping data secure should be the top priority for any organization. By using document destruction services, you ensure that the personal information contained within them will never be available again, thereby preventing misuse. In addition to document destruction being an integral part of commercial operations, it also plays an important role in residential ones as it protects against identity theft. Our commitment to you is to provide you with a reliable, compliant, and high-quality document destruction service. All of the paper bits generated after your documents are shredded are recycled as part of our eco-friendly shredding program.
Our NAID AAA Certified Service in Willow Grove, PA Includes:

Document Security Analysis provided at no charge.

Locked collection containers are provided at no cost.

Service Calendar provided – so you will always know when your next service is!

Service frequency to meet your needs: Weekly, Bi-Weekly, Monthly or Bi-Monthly.

We bring a shred truck directly to your office for secure on-site destruction.

Our Data Destruction Specialists transport the containers or bags to the truck.
Legal Compliance for Willow Grove
Document shredding services from TITAN are designed to meet compliance regulations such as HIPAA, FACTA, and GLBA. Considering that our clients come from various industries, we have crafted our shredding process to meet all known laws on data privacy. We are ensuring that all documents that deal with confidential or personal information are properly destroyed. Shredding helps businesses remain compliant by providing affordable document destruction services.
Business and Residential Document Shredding
Each customer has several choices when it comes to shredding with TITAN Mobile. To meet the specific needs of our customers, we customize our shredding services to meet their requirements for convenience and quality.
No matter where you are located or when you need them, we provide shredding services. Whether your needs are for one-time shredding or frequent shredding, we can assist.
One-Time Shredding: If you have a giant stack of files that need to be destroyed but don't have the time to get to them, or maybe you don't have the equipment. Then a one-time shredding service is perfect for you as it makes it easy to purge your documents safely. This service is also perfect for companies moving offices that need to clean out their files.
Scheduled Shredding: If you are a company with a large number of documents, you need to be shredded on a more frequent basis, then scheduled shredding is perfect for you. This service provides a secure way of protecting the confidentiality of your sensitive documents while ensuring that they're not mishandled.
Residential Shredding: Homeowners get a lot of mail or other documents that contain personal information about you and your family. Don't throw them out, as identity thieves can use this personal information. Instead, use a residential shredding service that comes to pick up your documents at your home then shreds them in the mobile shredding truck—providing you with a safe and easy way to protect your personal information.
Certified Product Destruction: It takes time and resources that could be used elsewhere to figure out what to do with obsolete products. As a client, you can trust that your products will be destroyed responsibly by using our product destruction service. Liability risks are reduced when you use these services.
Hard Drive Destruction: Wiping hard drives does not destroy all data. The person might still be able to locate your personal information if they're knowledgeable enough. By using a hard drive destruction service, sensitive information can never be recovered from a hard drive. Making it is a good method of protecting your data. Once destroyed, the drive is then sent for sorting and recycling.
Other Shredding Services We Offer in Willow Grove, PA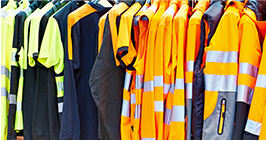 Certified Product Destruction
We address the secure product destruction needs of a wide, multi-industry client base.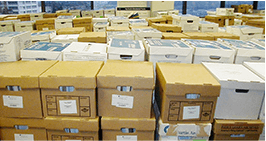 We securely destroy your confidential information. This can be done once or annually.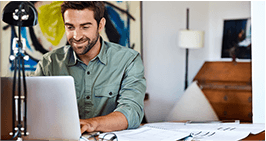 We will assist you with securely destroying your unwanted confidential records.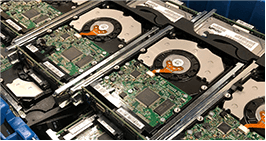 Our specialized equipment securely shreds your hard drives, either on-site or at our secure facility.
Paper Shredding in Willow Grove
With TITAN, you can shred your documents and ensure that all your information is destroyed entirely and cannot be recovered. As a result, you can concentrate on the next step. Use our paper shredding services rather than buying your own personal shredder because we can save you time and money.
Due to our AAA certification, we provide high-quality and secure paper shredding services. From the moment we receive your paper until it is recycled, we handle it with respect. When you use TITAN, which provides secure shredding for everyone, you don't have to worry about your documents being destroyed insecurely. Rely on us to get the job done correctly.
The residents of Willow Grove can protect their confidential information easily with the help of TITAN Mobile Shredding. Call us at (866) 848-2699 if you are ready to start shredding your paper. Online quotes are also available for free. We are NAID AAA Certified Since 2007​
This certification is recognized by regulatory organizations as the premier standard for integrity, security and compliance.
Contact TITAN For Your Quote Today