Certified Product Destruction Services

Whether they are defective, old, or outdated, all your unusable products and merchandise need a proper resting place, where they can go through an irreversible destruction process. Let that place not be the landfill! Remember, dumpster diving is legal in many states in the U.S., including Pennsylvania. Which means, your branded, trademarked, or copyrighted items could end up floating in the grey market, or in the hands of thugs or fraudsters, who can use them for illegal activities.
Product Destruction Hanover, PA
At TITAN Mobile Shredding, we address the secure product destruction needs for many businesses in Doylestown, PA
Our NAID AAA Certified Service in Hanover, PA Includes:
Our state-of-the-art shredding facility in Pipersville, PA can safely dispose of an extensive range of items. This includes clothes, shoes, uniforms, display boards, marketing materials, electronic equipment, ID cards, product samples, and more. Any item that is up to 3" thick and 12" wide can be sent through our powerful, plant-based shredder for permanent destruction.
As a NAID AAA Certified company, we follow the highest standards of secure product destruction. We are the first company in the Scottish Environment Protection Agency (SEPA) to earn a NAID AAA Certification, and the first company globally to provide NAID AAA Certified Product destruction services.
In addition to the high standards of access controls, surveillance measures, and staff scrutiny, we ensure total compliance and rigor throughout the product destruction lifecycle. Our processes exceed the requirements of the applicable privacy laws (HIPAA, FACTA, Gramm Leach-Bliley, etc.) and other industry-specific norms.
As Certified Secure Destruction Specialists (CSDS), we are well-versed with various data protection legislations, physical security and risk management principles, and secure destruction operations. Our qualified product destruction specialists create industry-specific solutions that best meet our clients' requirements and budget.
Call the experts at TITAN Mobile Shredding for your product destruction needs at (866) 848-2699 or reach us online to get a free quote.
Other Services We Offer in Hanover, PA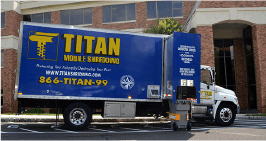 We will shred your confidential information on-site, on a schedule specifically tailored to your needs.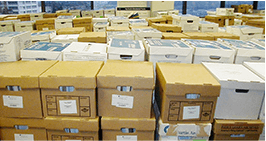 We securely destroy your confidential information. This can be done once or annually.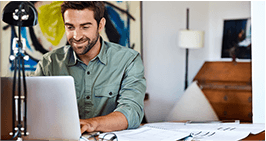 We will assist you with securely destroying your unwanted confidential records.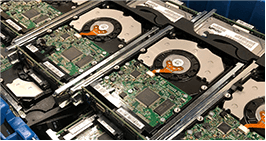 Our specialized equipment securely shreds your hard drives, either on-site or at our secure facility. We are NAID AAA Certified Since 2007​
This certification is recognized by regulatory organizations as the premier standard for integrity, security and compliance.
Contact TITAN For Your Quote Today